Tag
Green
objective: total safety
Loving
Nature
Antibacterial,
non-toxic and sustainable.
A pen that lasts is a pen
that loves nature.
Technical information
Download pdf
of this model
Sun
Nature
friendly
Made of non-toxic plastics, it has been designed to have a long life and to minimise the risk of harmful substances being released into the environment. Using a pen for as long as possible helps to reduce pollution and enables us to give full expression to the concept of promotion.
plant
Green
Chemical
It does not contain dioxin, phthalates, bisphenol A, antimony, arsenic, barium, cadmium, chrome, mercury, lead, polybrominated biphenyls (PBBs), polybrominated diphenyl ethers (PBDEs) or deca-BDE,
teddy
Looking
to the future
Made of plastic suitable for toy manufacture (according to European standard EN 71-03 and U.S. FDA regulations).
clean
Anti
Bacterial
It is made of antibacterial plastic containing a special additive which releases silver ions that prevent bacteria from colonising the surface of the pen.
thumb
CLP
compliant
It is rated as non hazardous pursuant to the Regulation on Classification, Labelling and Packaging.
heart
Really
safe
The plastics employed are compliant with European and American FDA food contact regulations
1/4
Details
Details of the pen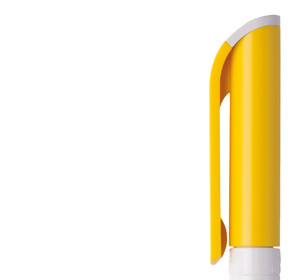 Green Chemical plastic releases
silver ions that have
an anti-bacterial function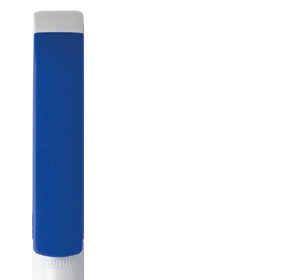 Made of plastic suitable
for toy manufacture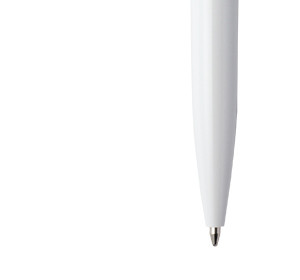 Made of non-toxic plastics,
it has been designed
to have a long life
2/4
Models and colors
Available in 2 models and 19 color variants
3/4
Technical information
Print areas and tech specs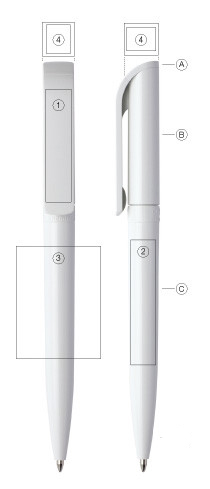 Features
● twist action
● made of non-toxic, highly resistant special ABS plastic certified for use in toy manufacture
● antibacterial
● X20 Refill, blue and black ink
● available in glossy finish
Modularity
you can combine differently coloured parts from the same version (or code number), or elements from different versions
A plug
B clip
C barrel
Print areas
1 pad printing 45 x 9 mm
2 pad printing 47 x 9 mm
3 screen printing 42 x 30 mm
4 pad printing 8 x 10 mm
4/4
Customisations
The brands mentioned in this catalogue are the exclusive property of the respective owners. They are used for purely illustrative purposes and cannot be the object of any buying and selling transactions, under any circumstances.