Pixel
high resolution design
Technical information
Download pdf
of this model
Square-cut lines that reflect a search for a perfect meld of clean-cut, essential shape and sober elegance. Particular attention has been dedicated to practicality with plenty of space for customisation which can be exploited very simply for screen or pad printing.
Available in antibacterial and recycled plastic.
1/4
Details
Details of the pen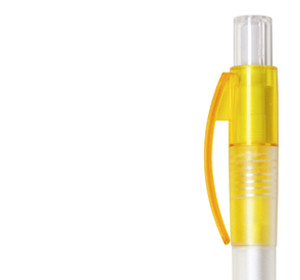 A synthesis
of contemporary style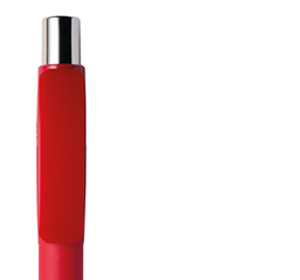 Design with basic features:
a feisty pen for dynamic brands
The ventilated push-button
is compliant with EU laws
for small components
2/4
Models and colors
Available in 12 models and 132 color variants
3/4
Technical information
Print areas and tech specs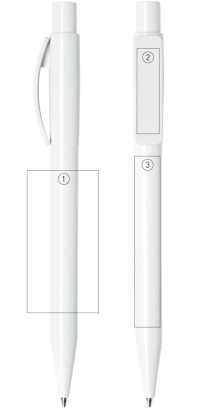 Features
● retractable
● ventilated push-button
● made of non-toxic, highly resistant ABS plastic
● X-20 refill, blue and black ink
● the barrel is available in glossy, matt or rubberised finish
● rubberised barrel versions (GOM) are only printable on the clip
Print areas
1 screen printing 40 x 31mm *
2 pad printing 30 x 8 mm
3 pad printing 60 x 9 mm *
* Not available for the following versions:
- PX40 - GOM C CR
- PX40 - GOM 30 CR
4/4
Customisations
The brands mentioned in this catalogue are the exclusive property of the respective owners. They are used for purely illustrative purposes and cannot be the object of any buying and selling transactions, under any circumstances.