Maxema Antibacterial:
take care of yourself even when you write.
We need to feel protected every day and today even more so. Maxema Antibacterial is our new collection of antibacterial pens, able to combine design with safety.
Download the catalogue
The pen plastic is
antibacteric
A special ISO 22196:2011 certified antimicrobial additive releases silver ions and prevents bacteria from settling on the surfaces of the pen.
Bacteria: up to 99,99%
less
Laboratory tests have shown that up to 99,99% of the bacteria on the pen are destroyed.
We care about
your health
Some bacteria can cause disease and infections: make your life still safer, even when you write.
Just pens, no bacteria.
In the office, at the bar, in public places: has it ever crossed your mind how many microbes pass from hand to hand through the most everyday actions? Our antibacterial pens, combined with good hygiene habits, guarantee an additional level of protection.
Choose your antibacterial sample kit
MINIKIT 5 PENS
KIT 20 PENS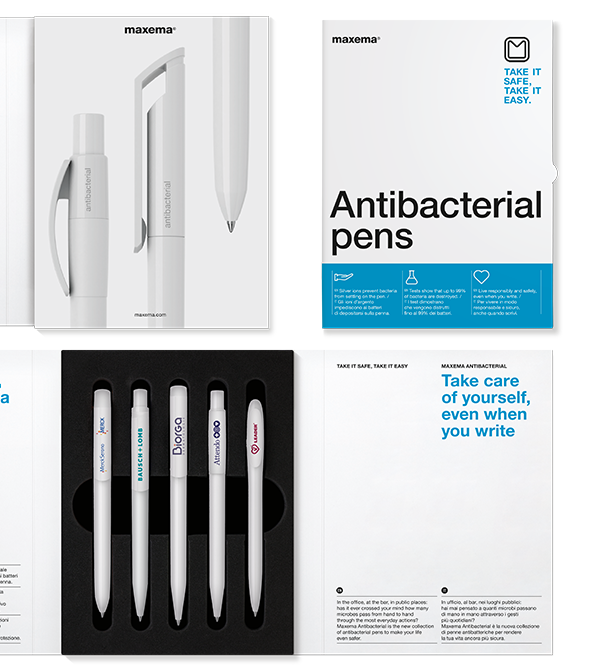 MINIKIT 5 PENS
Contains 5 different models of pens in antibacterial plastic, in white colour.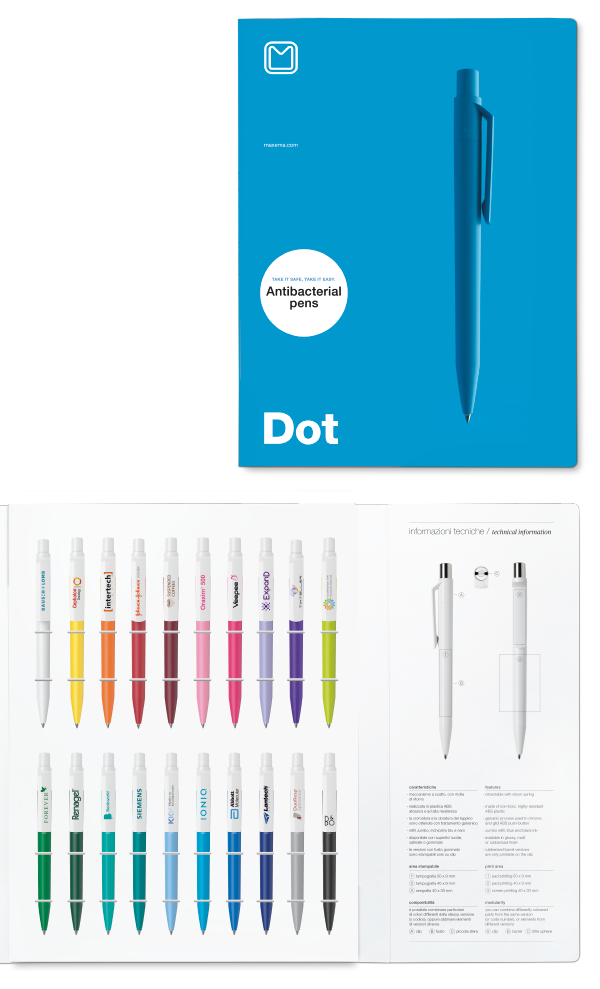 KIT 20 PENS
Contains 20 Dot pens in antibacterial plastic, in different colours