Sales
Support
The full range of our sample cases

Kit and boxes
We supply a wide range of supports to provide a complete sales experience, to discover and experience our products first hand.




Our sales supports
We offer four types of binder in different sizes to meet every sales need, providing a large sample of models, finishes and colors of our pens.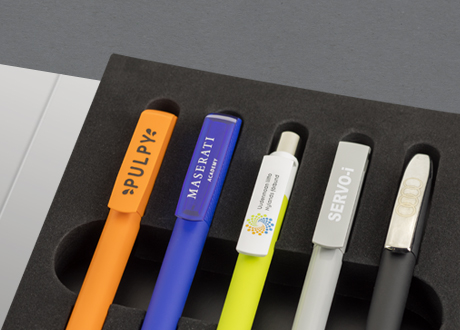 Focus sample kits
The assortment of our samples is gauged on the customer's requirements.
A general view of the Maxema world, elegantly presented to let you test the quality and elegance that distinguish us. Your message promotion begins here.

minikit special edition
Color League Collection
choose your color among the 28 ones available
Discover more